Nothing derails a performance faster than tech issues. Whether you're the one singing, the composer whose piece relies on fixed media or live processing, or a presenter in front of a large ballroom and the mic just happens to stop working, your technical needs should be taken seriously by the venue and/or presenter. Tragically, I have seen seemingly unflappable professional speakers melt down when the mic or the projector mysteriously stops working. Having a technical rider can help prevent those last minute panic situations.
If there's one thing I've learned by specializing in new music is that you better know how to run it all by yourself and troubleshoot at a moment's notice. Festival life equals… the set before you ran long and now your sound check doesn't exist and your extensive tech set-up is eating into your performance time. Presenters are impatient. Audiences are antsy. You're just trying to get the right cables in the right place and not let the adrenaline result in extreme cotton mouth before you're supposed to deliver the most challenging vocal lines you've ever had to sing. Plus, you're probably playing wine glasses. Sh**, was I supposed to mic the wine glasses? Anyway… Tech riders are helpful for everyone involved.
[Like the images that you see in the 29 Days to Diva series? Haute Stock helps me avoid looking through boring stock photos that just don't cut it and find inspiration in their curated library.]
29 Days to Diva Day 5 Assignment – Make Your Tech Rider
Okay diva! You made an offered program one pager yesterday. Feel free to use that for this assignment. A tech rider should accompany your contract and will include all of the specific details of your technical requirements for the specific event. Your contract spells out the specific details that you and the presenter have agreed to. There are contract riders and hospitality riders in addition to technical riders. If you don't have very elaborate riders in each of those areas, you can compile them into one document under separate headings.
Technical Rider Template
We're going to go through this in bullet form. You may need some of these and not all of them—especially if you're an acoustic ensemble and you do not need any lighting etc.
This technical rider is hereby attached to the contract for the performance date of ______, 20__ between the parties named herein.
Presenter

Name/Address/Phone/Email

Artist

Names/Address/Phone/Email

Venue (or place of engagement)

Address
Venue description (black box, thrust stage, carpeting, etc.)
Day of show phone number

Type of performance (concert, workshop, festival, etc.)
Length of show (if you're doing specific sets, mention that here)
Audience capacity:
Load-in to be determined by:

Hall will be available for load-in and setup by Artist at:
Green room will be available for use by Artist from (time) to (time)

Sound Check

Performance space will be available for Artist sound check __ (date) ___ (time). All sound systems shall be in place, in good working order prior to Artist's arrival for sound check.
Artist requires a ____ (length of time) setup and sound check period.
Artist shall complete setup and soundcheck ____ (length of time) prior to the house doors opening provided that all equipment is in good working order and hall was accessible at time indicated above.

Sound Reinforcement System

Presenter agrees to provide a professional sound system in good to excellent working condition appropriately sized to cover the entire hall. The system shall minimally consist of the following:

House console needs (input channels; acceptable brands; etc)
House Rack (any outboard gear)
House Speakers

Stereo 3- or 4-Way System shall adequately provide coverage for venue
Speakers should be angled for adequate coverage of the entire space including balconies.

House Mix Position
Stage Monitor System

__ Channel Console

Monitor Mix Position
Is this feeling too long? Let's break it up for a second before we dive back in. Here's a quote from Jennifer Larmore on what really matters:
Let me just say that I adore anyone who gives their all and tries to communicate with the audience. I cannot abide a singer who doesn't involve the audience. I don't care if the singer has a perfect voice… in fact, that bores me to tears! I would rather hear an imperfect singer who gives everything they've got to me, the listener, than a Bobby Baritone or a Susie Soprano who is note perfect but who doesn't say anything or make me feel a big emotion as I'm listening.
Okay, back to business…
On-stage Equipment

Stands
Piano (specify)

Date piano was last tuned:

Stools or benches
Microphones
Boom Stands
Straight Stands
Prop Tables

Personnel

Technical personnel provided by the presenter are covered here.
If technical personnel are provided other than a professional sound company, Artist must be notified. The name and contact numbers are:

Stage Plot

Artist will provide the Presenter with a current stage plot and input line chart; a set list; special information regarding fixed media and/or live processing.

Lighting

Presenter's lighting technician contact email and/or phone (if available):
Lighting requirements when a light plot is not provided should be simple and enhance the performance. Lighting should frame artists directly.
Artist shall instruct operator regarding specific light cues or mood changes during sound check.

Presenter is responsible for providing this technical rider to the appropriate personnel.
All technical question regarding specific equipment and Artist's requirements must be directed to Artist/Artist Representative. (Name)_____ (Phone) _______ (Email) __________
Presenter's name, signature, date                       Artist's name, signature, date
There you go! We're getting your technical ducks in a row. I tried to cover most of what Sybaritic Singer readers would need without providing too much or too little. I'm sure that there are many of you that only need to make sure you're warmed up and that the piano is in tune while others will have very advanced technical set-ups with highly specific equipment.
What questions do you have about this document, divas? Do you have an example of your tech rider that you want to share with the #SybariticFaithful? Link to it in the comments below. I would love to see it. Plus, connect with me on social media and let me know what you found interesting about making this document for your new offered program. I'm @mezzoihnen. I always love hearing from you.
---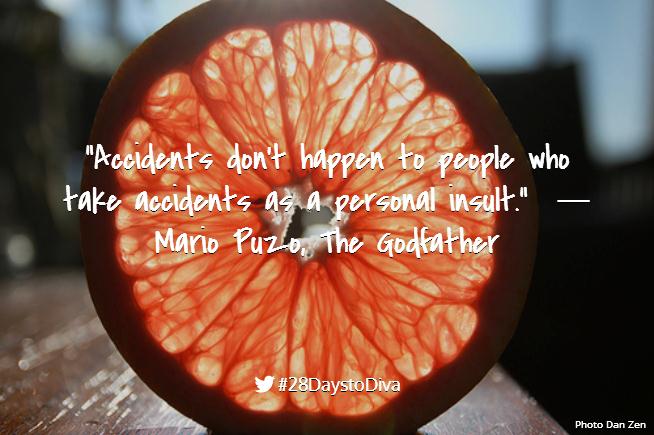 Ready for more documents to keep on hand?
I think you'll like this post:
Practice creating a few simple contract forms that you can use if a contract isn't provided to you. When you earn a role with a professional company or get a gig at an established venue, they will have their own contracts for your to sign. Read all of your contracts carefully. Okay, one more time, READ ALL OF YOUR CONTRACTS CAREFULLY! If you are working with small organizations, festivals, art galleries, museums, bars, restaurants, or other non-traditional performance spaces it is advisable to at least present your contract first.